Since launching in 2016, the National Archives GIPHY channel has delivered "major historic events, celebrities, National Parks, newsreels, animated patents, dancing sailors, and more," in the form of GIFs and we, as a nation, are better for it.
How 2020 is going.
Nearly 100 years later and military humor has not changed one iota.
"Oh, I get by with a little help from my friends."
Let Teddy soothe your soul.
"I came to get down, I came to get down. So get out your seat and jump around!"
Nothing like a wet willy on the Western Front.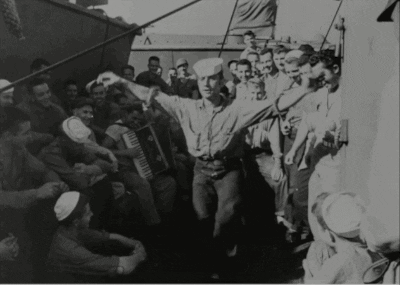 In the immortal words of Lee Ann Womack, "I hope you daaaanceeee."
Check out more on the National Archives' official GIPHY page.